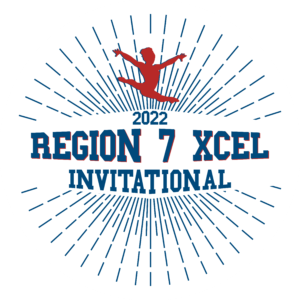 2022 Region 7 Xcel Invitational
June 4-5, 2022
GENERAL INFORMATION
Host Club: United Sports Academy | unitedsportsacademygym.com 
Meet Director: Mia DeAntonio – usacademy06@yahoo.com
Meet Location: Marywood University – Center for Athletics & Wellness
  1501 University Ave. Scranton PA 18509
GPS address: 2300 Adams Ave. Scranton, PA 18509
Parking: Event parking provided free of charge 
Wilkes-Barre Scranton International Airport – 12 miles away 
Lehigh Valley International Airport – 73 miles away 
Stewart International Airport – 93 miles away
Newark International Airport – 116 miles away
Philadelphia International Airport – 137 miles away
JFK International Airport – 143 miles
Sleep Inn & Suites 
(Double queen) $149 p/n before tax and charges
(King) $149 p/n before tax and charges
Address: 102 Monahan Ave, Dunmore, PA 18512
Phone: 570-961-1116
Reservation name: 2022 Region 7 Xcel Invitational
Reservation deadline: 5/20/22
2.8 miles away (11 min)
Holiday Inn 
Click here to reserve your room at the Holiday Inn
(Double queen) $129 p/n before tax and charges
(King) $119 p/n before tax and charges
Address: 200 Tigue St, Dunmore, PA 18512
Phone: 570-866-2365
Group code: XCR
Reservation deadline: 5/26/22
3.4 miles away (11 min) 
Four Points by Sheraton
Click here to reserve your room at the Four Points 
(Double queen) $119 p/n before tax and charges
Address: 300 Meadow Ave., Scranton, PA 18505
Phone: 570-344-9811
Reservation name: 2022 Region 7 Xcel Invitational
Reservation deadline: 5/20/22
4.1 miles away (14 min)
Radisson Lackawanna Station Hotel
Click here to reserve your room at the Radisson
Two Queen Beds $189 p/n before tax and charges
Business Class Suite $189 p/n before tax and charges
Address: 700 Lackawanna Ae, Scranton, PA 18503
Phone: 570-342-8300 or 866-715-7836
Reservation name: 2022 Region 7 Xcel Invitational
Reservation deadline: 5/4/22
Check-in time: 3:00pm
Check-out time: 11:00am 
3 miles away (13 min)
PRESALE ADMISSION (only sold through the participating clubs- not for individual sales) 
$15 Adults (ages 13+)
$10 Seniors (ages 65+)
$10 Children (ages 3-12 years)
Ages 3 and under – FREE
Admission Pre-Sale: Pre-sale form will be emailed to all participating clubs. It is the responsibility of the club to distribute this information to their families and collect the funds.
EVENT DAY ADMISSION     
$20 Adults (ages 13+)
$15 Seniors (ages 65+)
$15 Children (ages 3-12 years)
Ages 3 and under – FREE 
T-shirt Pre-Sale Order: Click HERE to order official event apparel!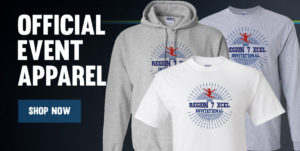 Thank you Sponsors! 
Gold Sponsors:
Silver Sponsors:
Bronze Sponsors: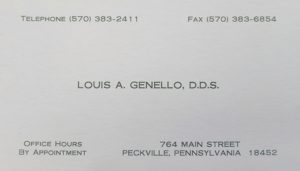 Copper Sponsors:
PARTICIPATING TEAMS:
| | | | | |
| --- | --- | --- | --- | --- |
| Atlantic Coast Gymnastics | Endless Mountains Gymnastics | Gymnastics Inc. | Olympiad Gymnastics | Twisters Gymnastics of NJ |
| APEX | Expressions Gymnastics | Gymsport | Premier Gym and Cheer | Ultimate Gymnastics |
| Arlington Aerials | Frederick Gymnastics | Head Over Heels | Pro Health | United Sports Academy |
| Apollo Gymnastics | Falcon Gymnastics and Fitness | Ignite Gymnastics | Rising Stars Gymnastics Academy | US Gymnastics Development Center |
| Bull Run Academy of Gymnastics | Go For The Gold Gymnastics | KMC Dance and Gymnastics Center | Riverview Gymnastics | VARE Recreation Center |
| Balance Gymnastics | GMS Gymnastics Institute | Min's Academy of Gymnastics and Multiple Arts | Rogers Classic | Wilson School of Gymnastics and Dance |
| Berks East Gymnastics | Gym Time LLC | Mountain Gymnastics | St. Marys Gymnastics Academy | Will- Moor School of Gymnastics |
| Capital Gymnastics National Training Center | Garden Gators Sparta | Maverick Gymnastics | Stick It Gymnastics LLC | Windsor Gymnastics Training Center |
| Coppermine Fieldhouse | Gym Elite | Mid-Coast Gymnastics and Dance Studio Plus | Synergy Sportz, LTD | Wyoming Valley Gymnastics |
| Dulles Gymnastics Academy | Gym Quest | North Stars Gymnastics Academy | Summit Gymnastics Academy | Xtreme Heights LLC |