MAYFIELD LOCATION
603 Scranton-Carbondale Highway , Mayfield, PA 18433PHONE
Office (570) 963.5477 | Mobile (570)-687-5814
EMAIL usaninjanook@gmail.com


*Once you download the app, type "usaninjanook" as the organization*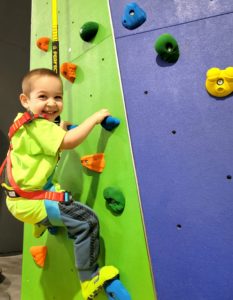 USA Ninja Nook
 This is United Sports Academy's newest location. It is a state of the art facility boasting 20 ft. climbing walls, both 12 and 14 ft. warped walls, a ropes course, salmon ladder, chimney, and speed walls. We also have an above ground trampoline, a double-mini trampoline, a 30 ft Tumbl Trak, as well as beams and bars for gymnastics.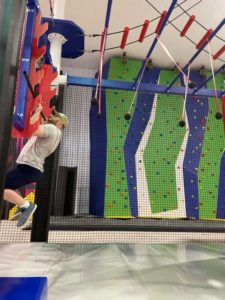 What is most exciting is that this location is for everyone! That's right, mom and dad can come to this facility as well. This is a facility for
the whole family so that everyone can engage in the fun.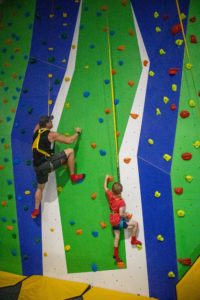 We also offer several recreational classes for both children and adults, as well as corporate team building events, birthday parties and so much more. Ninja courses are designed to build spatial awareness, increased agility, improved balance, and increased flexibility.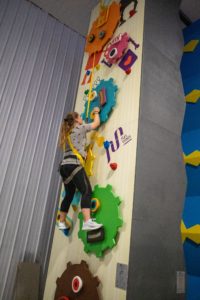 Ninja training will help your child prepare for other sports and activities by building endurance, confidence, and strength where these attributes are also critically important. Ninja training teaches you how to fail and overcome. It teaches you that when you are constantly challenged and motivated that you can overcome anything. Ninja training teaches body control by students learning to climb and utilize leverage and balance to get through our ninja course and build skills that will benefit you throughout your entire life. Ninja training promotes healthy joints and bones by strengthening your muscles during weight bearing activities.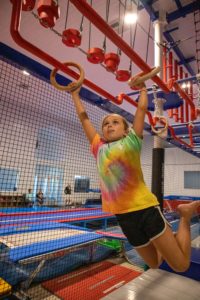 Studies have shown that bone and joint health in adults can be linked back to their physical activity level as a child. Ninjas will learn balance and develop better coordination through learning how to traverse from element to element, and will utilize these skills in a variety of situations in their lives.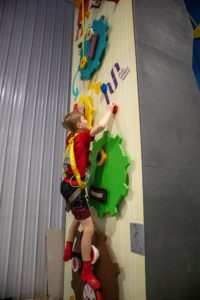 Most importantly Ninja training is Fun!  Take a look at what Elizabeth Worthington from Newswatch 16 had to say! 
https://www.wnep.com/video/news/local/lackawanna-county/test-your-athletic-skills-in-the-ninja-nook-mayfield-sports-complex-united-sports-academy-trampoline-rock-climbing/523-ef5ea52f-44f1-4ad7-87b4-83fa2af21722