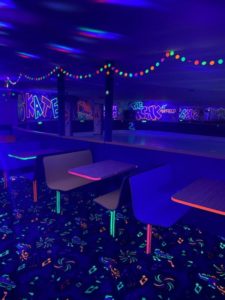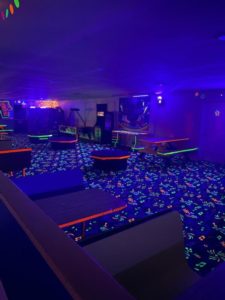 SEPTEMBER-MAY HOURS
FRIDAY & SATURDAY NIGHT OPEN SKATE: 7:00pm-10:00pm


JUNE-AUGUST HOURS
SATURDAY NIGHT OPEN SKATE: 7:00pm-9:00pm

FAMILY SKATE
LAST SATURDAY OF EVERY MONTH: 4:00pm-7:00pm
Enjoy music, games, and skating with your family & friends.  We have a limited amount of tickets so it is recommended that you pre-order tickets head of time.
PICK UP NO LATER THAN 10:05PM
Click HERE to purchase admission tickets!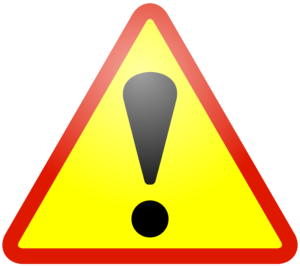 PLEASE REMEMBER!
Drop off is at 7PM. 6:30PM drop off of unattended children prohibited.
PLEASE do not drop your kids off early and make them wait outside in the cold or hot summer nights.  Our doors will be locked and they will not be able to enter the rink until precisely 7PM.  We highly recommend parents staying with their children as we are not a childcare service and we cannot be responsible for their actions or safety.  All skaters skate at their own risk. 
Birthday Parties at THE RINK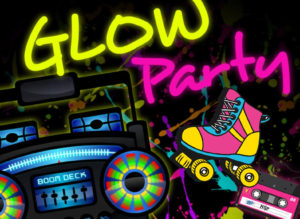 Roller Skating Parties at The Rink are the perfect mixture or retro feel, fun and excitement for the whole group!!
Perfect for birthdays or any get together for children or adults.
We do all the set-up and tear down. You just bring the food and cake, sit back, relax, and enjoy the party!
Party packages include 2 hours of skating, skate rentals, glow sticks, fountain drinks, and paper products included (cups, napkins, tablecloths, plates, forks, spoons). 
Click HERE to book your next ROLLER SKATING PARTY at The Rink!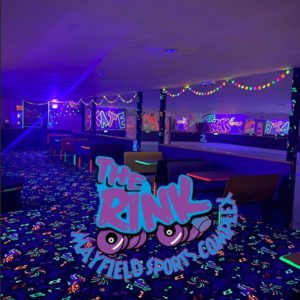 NOW OFFERING FUNDRAISERS, FIELD TRIPS, CAMPS & MORE!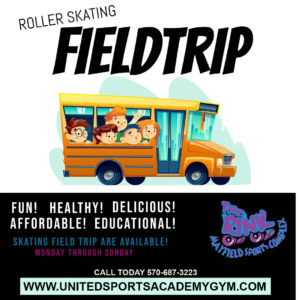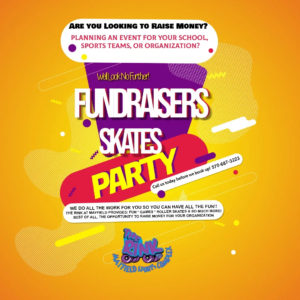 The Rink at Mayfield offers field trips, fundraisers, camps and private events for all!  For more details, please contacts us at 570-687-3223.
Follow us on Facebook & Instagram for special events and updates!